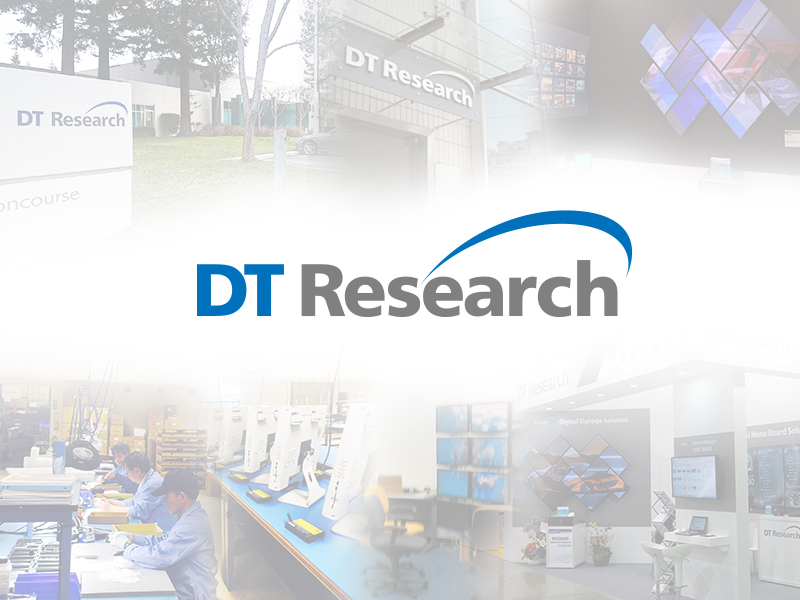 DT Research, Inc. was founded in the cradle of Silicon Valley in 1995 by a group of forward thinking engineers and by 1998, had become the technical pioneer of the decade in mobile systems. Today, with their engineering teams, production sites, technical support systems, and distribution channels across the world, DT Research has expanded its offerings to include information appliances designed for almost every major vertical market.
Our Process
DT Research teams are present in key locations across the globe, working together to create compelling products that stretch the boundaries of innovation. Our software/hardware integration expertise, visionary design team, and practical engineering process allow us to implement technological advances rapidly, taking products from start to finish inside our company then delivering them to the world.
Our engineering teams in California and Asia take each concept and develop it, seeking ways to enhance each product beyond the specifications of the end user. Long life cycles eliminate constant technology refresh and retraining of IT staff. Each product we create is designed to be secure and reliable for long term support.
After parts are manufactured by our in-house team, each product is assembled to order, rigorously tested for capacity and resilience, and customized to meet the end user's specific needs. Considering customer feedback, our engineers integrate continuous improvements on track with the latest technology advances to create systems that target projects in specific applications.
Our Products and Markets
DT Research offers cost effective, deployment-ready products to a range of vertical markets worldwide, including government and military, healthcare, transportation, logistics, manufacturing, retail, hospitality, and finance. By combining fully integrated hardware options with robust software, users can more efficiently store, transfer, and collect data for increased productivity. Additionally, using our intuitive device management software, administrators can maintain and update multiple systems locally or remotely via secure networks.
DT Research is the proven partner for purpose-built computing and digital signage solutions. Whether you need a rugged tablet for extreme conditions or a medical computer solution to streamline patient care, we have the technology and the experience to deliver the ideal product to meet your needs.